The secret to our success is
your
committment!
Forever Home Training provides educational programs to become a Certified Home Health Aide (CHHA) in the State of New Jersey.
Our programs are approved by the New Jersey Board of Nursing. We assist our students every step of the way facilitating successful course completion and a licensing rate close to 98%!
Our hybrid, on-line and in person, programs allow you to study at your own pace and at times that fit with your personal and work needs. We make it easy to start a new career.
If you would like to register or have any questions, please do not hesitate to contact us at: (201) 375-8551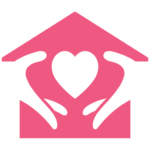 Interested in learning more about our programs?
For more information, please call or click contact us below: